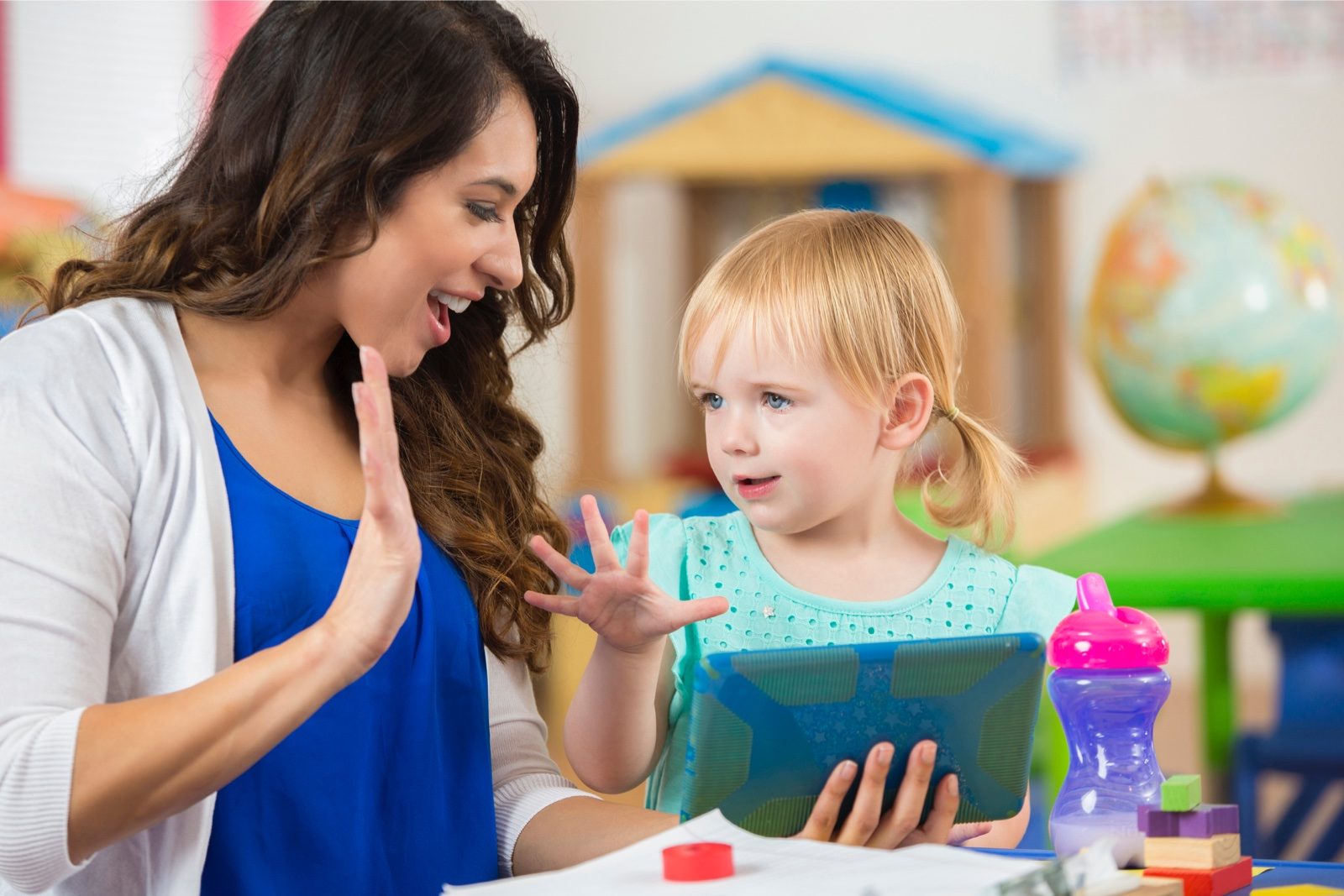 Digital teachers are those teachers who make use of new technologies to improve traditional teaching methods.
This is where the Teach&Play educational resource website comes in. This is a platform that allows teachers to easily combine real and digital play in their classrooms. Students are more motivated to learn and discover new concepts while having fun throught an screen, as this is the world they're growing in.
The motivation of the students is one of the challenges that teachers have to face in their day to day in the classroom.
The III Study on the use of Technology in the Classroom tells us about how "83% of the teachers assure that motivation increases in the classroom with the use of new technologies".
That the way of teaching has changed is indisputable. Now there are new educational models in which new technological supports have been introduced as a learning tool.
This new teaching models that are needed allows our beloved digital teacher finally to appear, a concept that, according to the Metaportal platform, refers to the teacher who "links ICT (Information and Communication Technologies) to his or her daily life and pedagogical work" and develops "his or her digital and informational skills, to produce, publish, share information, solve problems, optimize time and relate to the world, grounding them in basic references such as information, the person and society".
Application of new technologies in the classroom
New technologies have become a fundamental part of our lives. We use cell phones for absolutely everything, from leisure to finance. We look for work in applications and organize our schedule in others.
They have also been introduced in education as a complement to traditional teaching methods. In addition, it is very important that students learn how to use them since contact with them in their daily lives is inevitable.
These are one more tool that they will have to master when they grow up and are in the working world.
With these tools, the student learns in a more fun and enjoyable way. Therefore, he will be more motivated and it will be easier for him to achieve the objectives that the teacher has set in his didactic planning.
On the other hand, the teacher can create content adapted to the needs and capabilities of each student, because each one learns at a different rithm.
In addition, the greatest advantage we find today is that new technologies favor digital learning. The student learns to use them, always in an adequate and safe way. Children's curiosity, creativity and imagination are stimulated while combining real and digital play.
Miniland's Teach&Play is based on the Active Learning method, so it is a website where teachers and parents can combine real and digital play in the classroom and at home.
You will have access to all types of content in language, mathematics, natural sciences and art education to teach vocabulary, spatial and temporal notions or colors.
Miniland works constantly to create educational resources that help teachers in the teaching of their students, both physically and digitally. We are aware of the influence of new technologies in our lives and the importance they acquire in new educational models. That is why we have created different platforms that support traditional games.
Playing is the best way to learn!